Anthony Simon is the GO 505 General Chairperson for the SMART TransportationDivision representing conductors, track workers, building and bridge workers, track supervisors, car repairman and car appearance personnel on the Long Island Rail Road in New York. He also serves as an Alternate Vice President for the SMART Transportation Division International Union as well as serving on various safety and legislative committees nationally representing passenger rail service.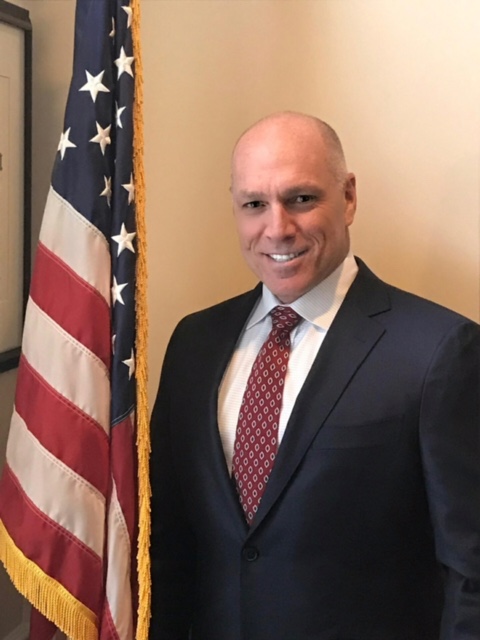 Anthony hired on the LIRR in 1990 as a station cleaner and was promoted to Assistant Conductor in 1993. He certified to the position of Conductor in 1997 and began his career as a union leader soon after. He first served as a committee secretary and elevated to secretary & treasurer in 2000. In 2006 he ran for the position of General Chairperson, which heads the largest union on the LIRR, and ran unopposed having the overwhelming support from union members. He was elected in 2010 as District 1 Chairperson on a national level, and has since elevated to International Alternate Vice President. Anthony also served on the constitution merger committee as the SMART union was created through merger. He is the true example of working his way from the bottom up.
Anthony served on the Passenger Hour of Service working group with the Federal Railroad Administration's Safety Advisory Committee,while demonstrating tremendous commitment to transportation safety in our region. He organized and implemented Hurricane Sandy relief fund to benefit railroad in need affected by the storm, and hosts an annual golf fundraiser in support of families affected by Autism on Long Island.
Anthony has been a vital asset in working with the Governor's Office and the MTA to move forward on an aggressive LIRR infrastructure expansion which includes Mainline double and third track, station rehabilitation, Belmont improvements, on going East Side Access work as well as other railroad projects. His expertise in fair negotiations while prioritizing safety and efficiency has been a model for successful labor relation practices in the industry.